"Coach is a joy to work with as an athlete. He gives each class his all. Over the years that I've had the privilege of knowing him, I can't think of one time I've ever heard him complain. He keeps his head down, puts in max effort, and can almost always be heard snickering at a joke or two. This community is better with him in it and he is an example of what dedication looks like."
– Coach Meg
Check out Coach's Spotlight below!
Q&A with Coach
What inspired you to try CrossFit? How long have you been doing it?
I worked out…or should I say…"went to the gym" for most of my life. In my mid 40's I started watching people at the gym and realized that the people that worked and sweated the hardest, were the people who took the fitness classes. As I benched, curled and worked triceps…I sat "dry" on my machine day after day watching people work hard, leave sweaty…hold each other accountable and seem to have fun. I'd get my "Smoothie" on the way out…really not accomplishing much at all from a overall health, body perspective.

In 2018-2019 I was co-teaching with former FCCF member David Flemming, shared my thoughts/desires about working out harder…and he challenged-invited me to try it out. Turned out to be a perfect fit for what I wanted/needed in my life from a fitness perspective. Helped that I knew John Stammerman from my childhood growing up in J-town.

I enjoy the encouraging atmosphere and accountability that comes from being involved in the Crossfit community. I've been doing CrossFit for 3 years now and feel the best I've felt in 15 years!!
What is your least favorite CrossFit movement?
You mean movements (Plural)?? lol Overhead Squats definitely the least followed by Thrusters I guess.
What is your favorite CrossFit movement?
Push ups because I'm fairly good at them. I like power cleans and dumbbells snatches in workouts…I really feel like I get a good workout when those movements are involved.
Do you have a goal you are working on at the gym?
I honestly don't. At 50, I just want to work hard and be "standing" when the workout is over (maybe not be last sometimes lol). Be fit, in shape, healthy and have fun through my 50's and 60's!! Some things I'll likely never get good at lol.
What is one thing that CrossFit has changed about your life that you never expected it to?
CrossFit has made working out…a part of my day..a part of my life whether I'm in my daily work routine, on vacation or out of town. I look forward to that "post workout" feeling of satisfaction, and feel terrible "physically and psychologically" if I'm not "active" 4 days a week. Travel plans now include "workout time"!
Are you married? Do you have children?
Yes I'm Married to my wife Lea and we have 1 – 26 year old son. I have 2 grandkids Trai (7) and Zyla (1).
Where are you originally from? How long have you lived in Louisville?
I was born and raised in Louisville. Been here my whole life.
What do you do for a living? How long have you been doing it?
Currently I am the Chief of the Shively Fire Department. Been there since August of 2020. Prior to that I taught High School and Coached Football for 7 years, after retiring from the Louisville Fire Department in 2012 after 20 years.
What is the best concert you've ever been to?
Wow….overall I'd have to say Prince at the Jazz Festival in New Orleans the year before he passed (2016 I think). Got off the expressway and the Superdome was Purple! His depth of music and showmanship was remarkable.
When have you felt your biggest adrenaline rush?
Won some big games coaching…but I'd probably say being the nozzleman as a firefighter years ago when I first started. There's no other feeling like crawling through the front door of a structure, heavily involved in fire from the ceiling to the floor to do your job….no time for fear, time to kick arse!!
What job would you be terrible at?
I'm thinking…
I can't "stand" traffic!!! Truck driver or anything having to deal with big city traffic, drives me crazy!!
What are you addicted to?
Peanut Butter!! I generally don't eat sweets but have a real weakness for peanut butter desserts!
What is the most memorable gift you've ever received?
My most memorable gift was likely "Time from my closest friends." For my 50th Birthday my wife arranged a surprise party for me in Clearwater, FL…and my closest friends came. I appreciate them traveling 800 miles taking their time, finances, resources to surprise/celebrate me. Some friends won't come to a party for you or help you in the same city….much less this. Special.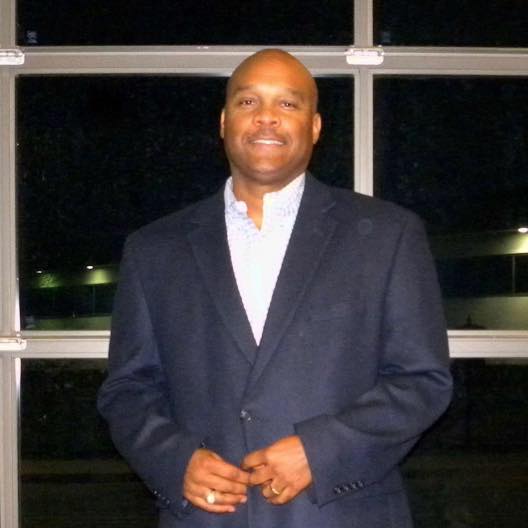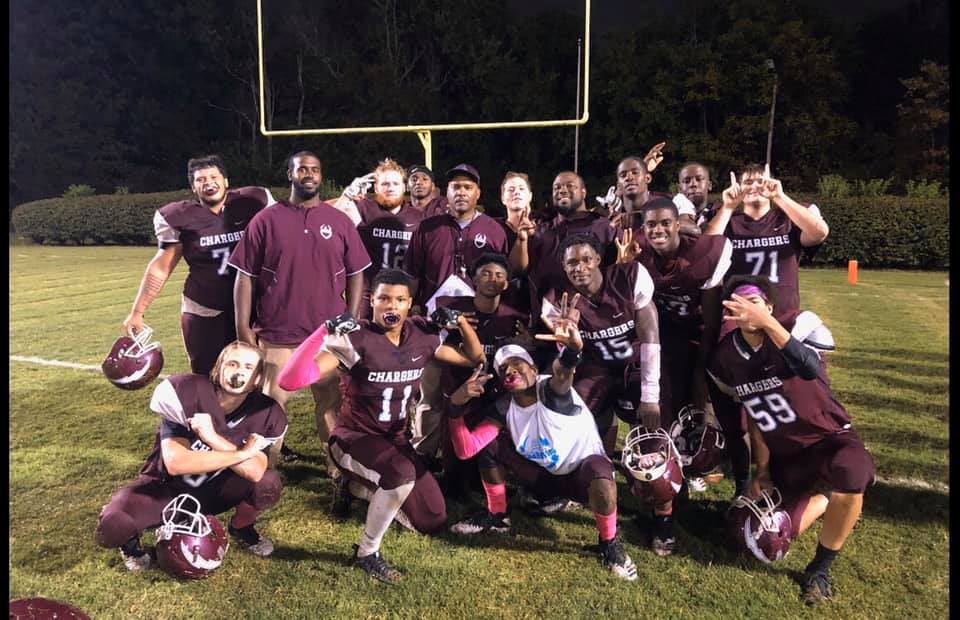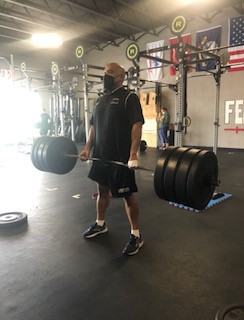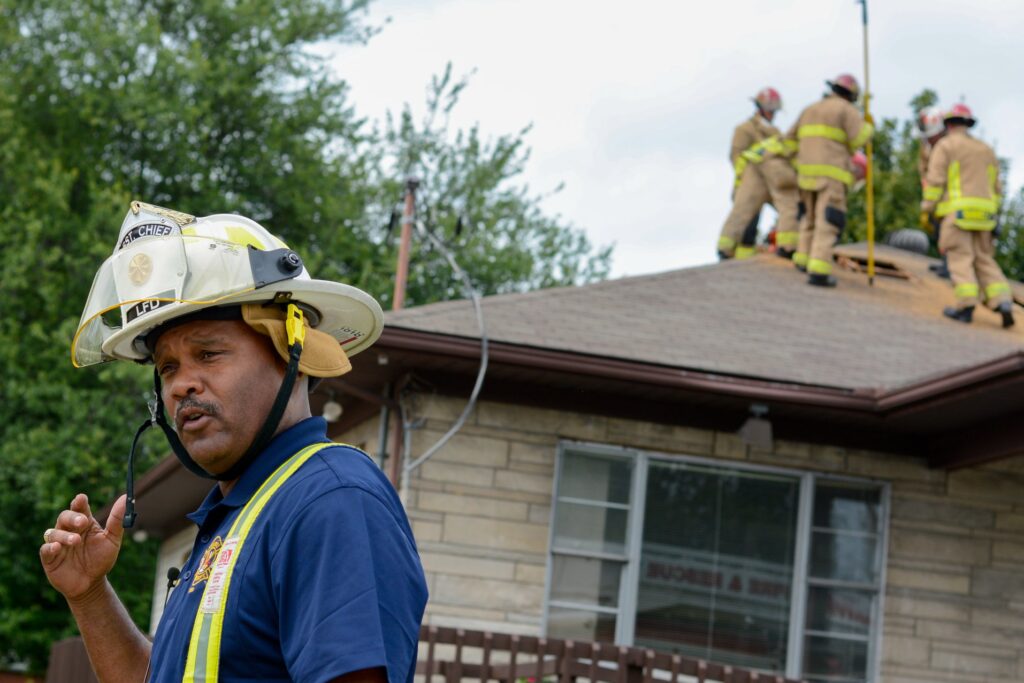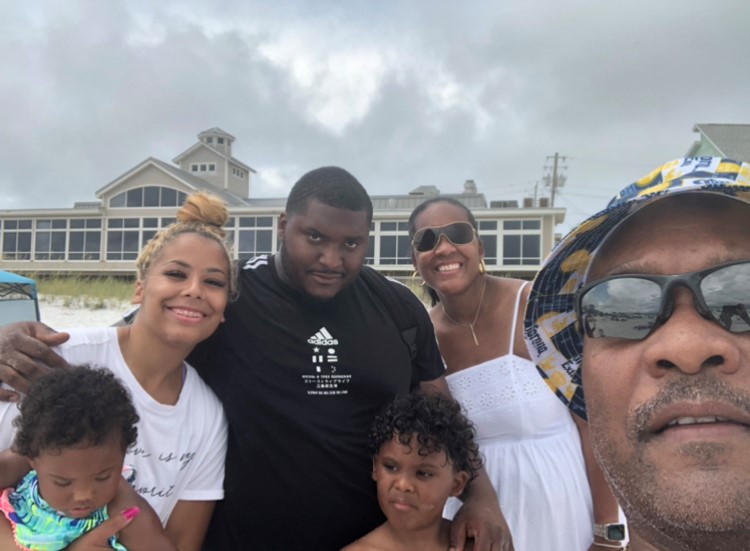 Thank you for being a member of the Fern Creek CrossFit family, Coach.