Here we go! The new strength cycle starts this week; we will perform a version of the Russian Squat Cycle with four lifts performed 2-4 times per week. This means that we will have one strength piece with a longer Metcon on some day's, and on others, we will have two strength pieces with a shorter Metcon.
With the new cycle, the plan will be to perform strength sessions before or after the metcon to hit different stimulus (lifting when fresh and under fatigue). This cycle will last 8 weeks, with week one being a "Prep Week" and week eight a "Max Week." Olympic lifting will be thrown in the mix but mainly performed in the metcon or separate sessions.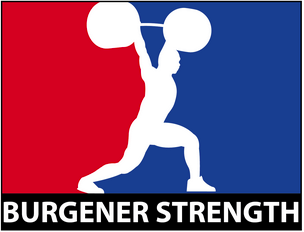 Remember, these cycles allow for slow and steady progress. It is not flashy or quick. If you add 10 pounds on your squat after a 8 week cycle, and then aim to repeat that progress 4 times per year, that is 40 pounds in one year. That is is the significant progress we are looking for in these cycles.
We hope everyone enjoys it; now let's get STRONG!
Remember, for newer athletes that don't have a max to go off of, stay light and work on form, and as you develop through the cycle, we can add additional weight, if mechanics and consistency look good.
Hope the last two weeks went well with the start of Skills and Drills. This week we will continue with the strict pull progression (Friday) and no kipping since we start the new strength cycle. We will cut this down to 1x per week moving forward and will progress into muscle ups next.