CrossFit Coach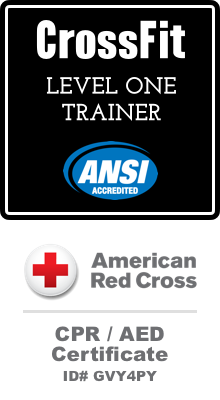 CrossFit Level 1 Trainer
Tara has tried it all… from Ultra marathons to Zumba to Powerlifting. She keeps coming back to CrossFit because it has a little bit of everything. You will never get bored at FCCF. Tara would love to help you find your way around our CrossFit gym! From the simplest movements to the most complex. With her happy, encouraging attitude you will feel right at home!
Tara is passionate about helping people move better and think better. She knows the biggest key to changing your life is changing your mind. And she wants to help YOU get your mind right. She would love to help you achieve your goals. Make today day one!
Tara is on Instagram @kysquatmaster.




Favorite Quote
The most important thing you can ever change in life is your mind.
Quote From the Coach
You can.