CrossFit Coach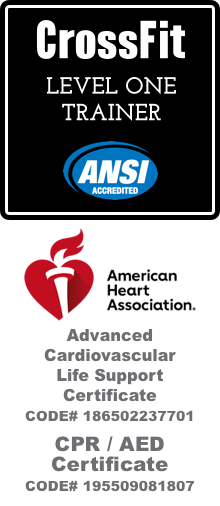 CrossFit Level 1 Trainer
Tracy has been doing CrossFit since January 2013, and coaching CrossFit since September 2013. She has an extensive athletic background, including playing and coaching softball, playing volleyball, and running multiple mini marathons. Her favorite aspect of coaching is gymnastics, followed closely by cardiovascular endurance. 
Tracy is a stickler for movement quality and proper position. She uses her medical background to help our members move as safely and efficiently as possible to better improve their overall health and fitness.
Tracy is on Instagram @tfeynp.

Quote from the coach
I love coaching. I love seeing the look on someone's face when they finally "get it," whether it be figuring out pull-ups or how to do a push jerk.
Favorite Quote
"Stick to the basics and when you feel you've mastered them it's time to start all over again, begin anew – again with the basics – this time paying closer attention" -Greg Glassman