CrossFit Coach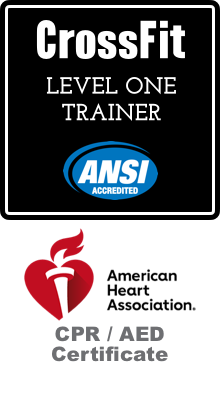 CrossFit Level 1 Trainer
In March of 2014, Victoria started working out at a CrossFit gym in Georgia during the heat of The Open, and her very first workout was 14.4. Five years later, and Victoria still loves the challenges of CrossFit, just as much as that very first workout. She has a background in classical ballet, which she studied for 15 years. Victoria enjoys applying the discipline, technique, and attention to detail from ballet to her workouts and to the classes she leads, paying close attention to the fundamental movements of CrossFit.
Victoria received her L1 Certificate in October of 2018 and has been coaching at Fern Creek CrossFit ever since.
Victoria is on Instagram @v_cope.





Favorite Quote:
"One, remember to look up at the stars and not down at your feet. Two, never give up work. Work gives you meaning and purpose and life is empty without it. Three, if you are lucky enough to find love, remember it is there and don't throw it away."

Stephen Hawking