"Erin is an incredible person and is a large part of the 6:30 AM crew, every morning Monday through Friday, a model of consistency. An experienced leader and CrossFitter who sets a great example for all of our new athletes. Erin has had her share of bumps and bruises and has learned to use the power of CrossFit to keep training and being a valuable asset to our community." – Coach Bryan
Check out Erin's Spotlight below!
Q&A with Erin
What inspired you to try CrossFit? How long have you been doing it?
I went to Planet Fitness for a while (hated it!) but just could not stay motivated working out by myself. My sister talked me into doing a six-week CrossFit Challenge. I thought I might actually die the first week, but by the second week I was hooked.
How long have you been doing CrossFit?
Since November of 2016 (almost five years).
What is your least favorite CrossFit movement?
🤮 Burpees 🤮
What is your favorite CrossFit movement?
Power cleans (and tire flips!)
Do you have a goal you are working on at the gym?
Keep going. I have a lot of physical restrictions right now but I just want to find ways around them and keep moving.
What is one thing that CrossFit has changed about your life that you never expected it to?
When I first started working out (at PF) I hated it. A lot. I never expected to fall in love with any type of fitness routine. But I do love this stuff. Even the parts I hate, I love!
Are you married? Do you have children?
I am married (22 years). I have a 30-year-old stepson, a 20-year-old daughter, and an 18-year-old son. No grandbabies yet. 😔
Where are you originally from? How long have you lived in Louisville?
I'm from Covington, KY, and I've been in Louisville since I was 13 (34 years).
What do you do for a living? How long have you been doing it?
I'm a Relocation Specialist. I estimate and coordinate local and long-distance relocation services. Almost 14 years.
What is the best concert you've ever been to?
Gallagher 🤣
When have you felt your biggest adrenaline rush?
When we lived in the Keys for a short time, we went bridge-jumping into an inlet off the ocean. That was the scariest thing I ever did!
What job would you be terrible at?
Anything involving medical procedures.
What is the most memorable gift you've ever received?
My Lexus. I work for my sister and her husband, and they gave me my car as a bonus a few years ago. I love that car.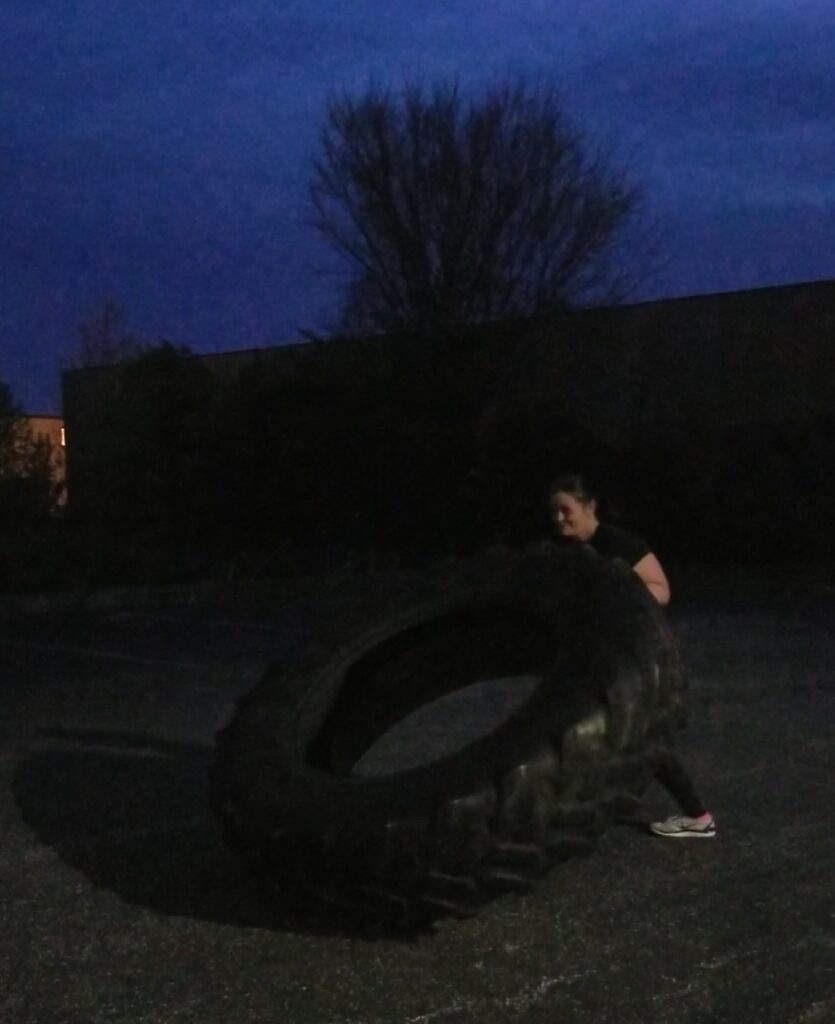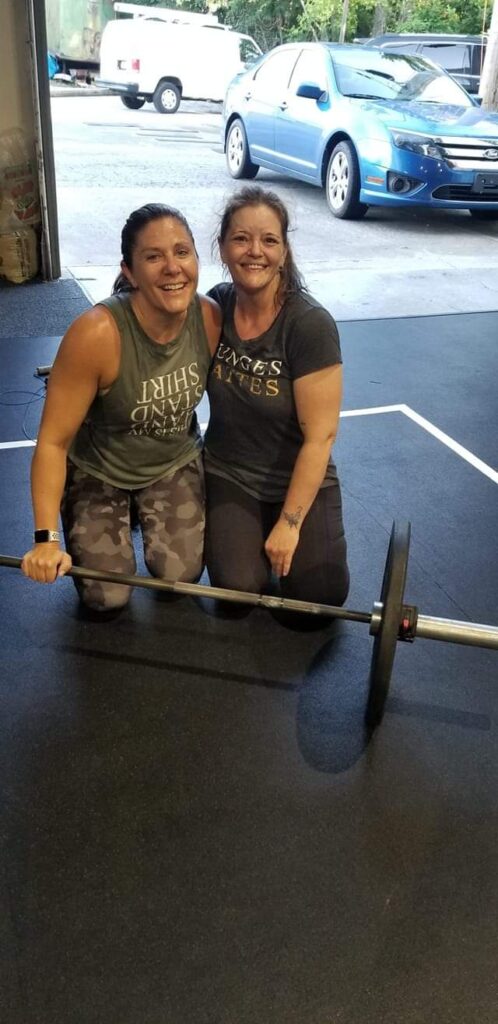 Thank you for being a member of the Fern Creek CrossFit family, Erin.