Eddie's Success Story
12 Years Ago…
My success story actually starts back about 12 years ago when I had a bad motorcycle accident. After having several surgeries on my right leg, due to Compartment Syndrome, I continued to struggle with daily activities with my leg. Over the years, my back began hurting all of the time, I wasn't able to sleep throughout the night, and I was tired during the day. In addition to my day job, and continued side work, I'm also a volunteer diver at the Newport Aquarium. Even the most routine of tasks at the aquarium were difficult because of the shape I was in. Needless to say, I finally hit a plateau in my life last April, and I was ready to make a change.
Last year…
During our annual Spring Break vacation, with family and friends, Jeff Seger, had mentioned CrossFit to me, and how much he had liked it. I was a little hesitant at first, but I called Coach Brian when I got back, and joined the beginner's training classes. I immediately became addicted.
And now…
Now 9 months later, I've lost over 25-lbs, from 230 to 205, and dropped from a size 36" waist to a 34". I have regained strength in my right leg, and the rate of my air consumption at the aquarium has been greatly impacted. I sleep more soundly, and have more energy throughout the day. Most importantly, I'm stronger and in the best shape of my life, and I am continuing to set more goals.
My experience at Fern Creek CrossFit
The coaches at FCCF are the best around, and help you to reach your goals, and are flexible when needing to scale back the workout, if needed. The other members are always encouraging, and treat you like family. After every workout I complete, I feel a great accomplishment, and one of pride.
If I can do this, anybody can. All you have to do is show up by walking through the door, and make that commitment.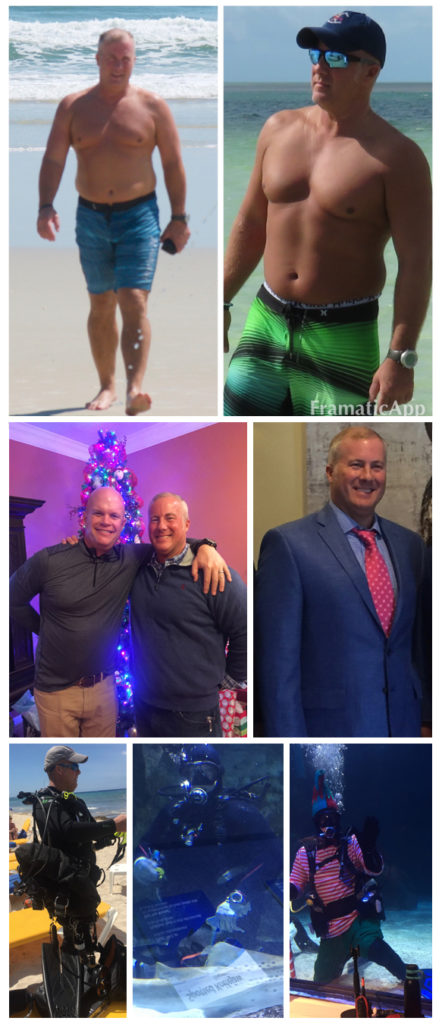 Testimonials
This is a great box with a wonderful community feel. Coaches are knowledgeable and connect well with everyone. Everyone has been friendly and welcoming. The facility is clean and very well-kept. There is free childcare, and I feel completely comfortable leaving my babies there while I get a workout. Very happy with my choice to have a membership here!
They have a VERY welcoming atmosphere! I knew the coaches before this box opened, but that still doesn't stop the anxiety of trying out a new place for the first time. But every time I've walked through those doors from the first until the most recent, I've been greeted with a welcoming smile. These coaches take the time to learn what your goals are, to help each and every person, and to also make you feel like a part of the group. Also, it's clean in there! I've been to a lot of CrossFit boxes where that isn't the case, and that makes a difference!!
---
I joined Fern Creek CrossFit the morning of January 2, 2018. I needed to make a change and I knew that CrossFit was the answer. I've lost over 8 lbs. of fat, gained a little more than a pound of muscle and feel 10x better than a month ago. It's hard work, but that's why it works. The coaches are all great and work with you to adjust the workouts to meet you where you are. That's important! Anyone can do this, you just have to decide you want that change. And in my opinion the folks at FCCF are the best.
I started doing CrossFit 3 years ago and have worked with a number of trainers. A good coach and a good community can make or break the experience. Fern Creek CrossFit has set the bar for both. Whether you are a beginner or a seasoned veteran, you will find both great training and a great support network at FCCF. The coaches take the intimidation out of CrossFit and really help you understand the proper form and technique that form the basis for success in CrossFit. They have everything you need to achieve your goals.
---
Awesome, motivating group of staff and members. Everyone encourages you to help you meet your fitness goals, whether big or small. Very proud to be a part of Fern Creek CrossFit.
Dropped into this box when I was in town for work. Members were super friendly and supportive. Trainer was very knowledgeable and professional. Great selection of equipment and everything was organized. 5 stars!!
Allison E.
CrossFit Drop-IN
More Member Spotlights
Our community is only as strong as its members. Read all of our member spotlights!