Hey there, fellow CrossFitter! If you want to see results and achieve your fitness goals, it's essential to be disciplined and stay consistent with your workouts.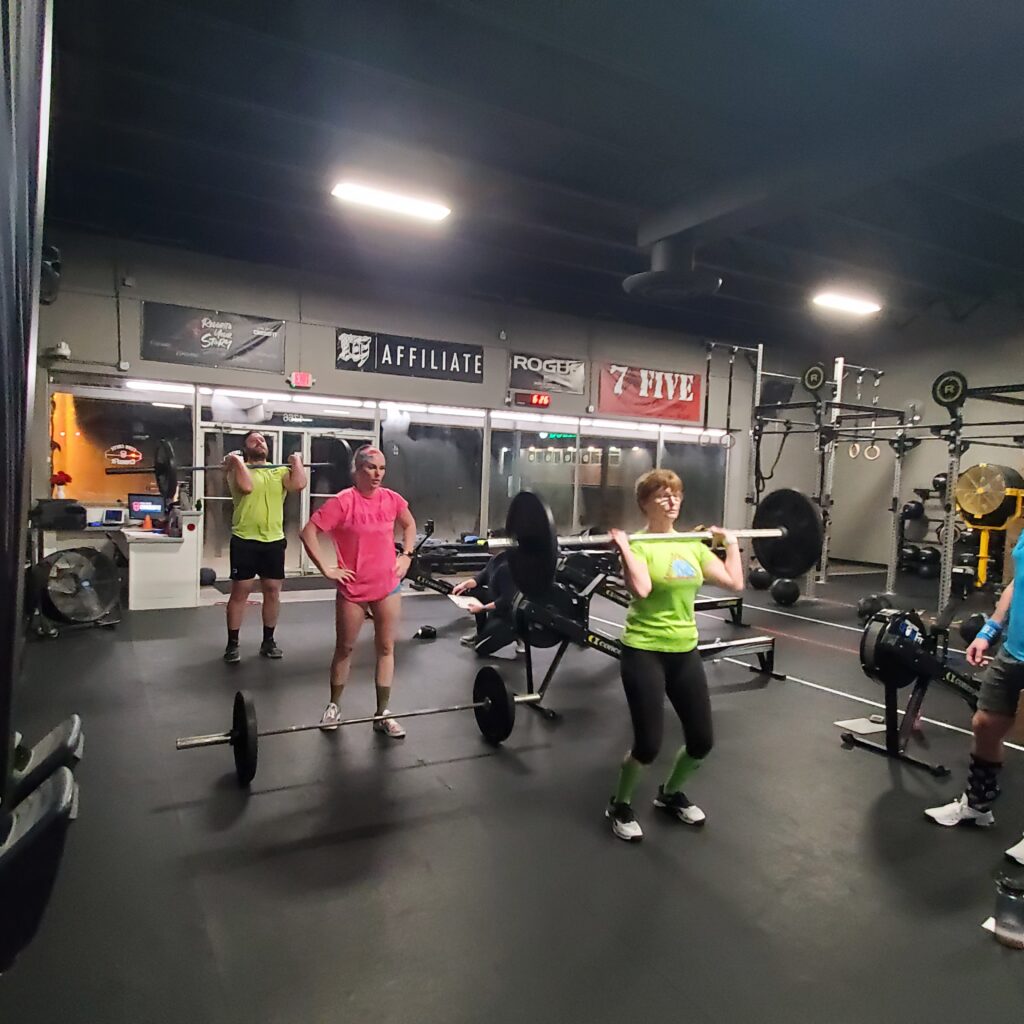 Discipline is the ability to commit to something even when you don't feel like doing it. It's about setting goals, creating a plan, and then sticking to it, no matter what. With CrossFit, discipline means showing up to class regularly, pushing yourself to work harder, and staying committed to your fitness journey.
It's important to remember that discipline takes practice. You may not feel motivated every day, but the discipline to keep going and pushing yourself will help you see progress over time. The more you show up and put in the work, the easier it will become to stay disciplined.
Another important aspect of discipline in CrossFit is proper nutrition. The food you eat has a significant impact on your performance, and it's essential to fuel your body with the right nutrients to see results. By sticking to a healthy, balanced diet and avoiding unhealthy foods, you're showing discipline and commitment to your fitness goals.
Here are some tips to help you stay consistent and disciplined with your CrossFit routine:
Set realistic goals: Identify what you want to achieve, and set achievable goals. This will help you stay focused and motivated, and give you something to work towards.
Create a routine: Establish a consistent schedule for your CrossFit workouts, and make it a habit. Whether it's early morning, after work, or on the weekends, find a time that works best for you and stick to it.
Find a workout buddy: Having a friend to workout with can be incredibly motivating and help you stay accountable. Make plans to attend classes together and support each other on your fitness journey.
Celebrate your progress: Don't forget to acknowledge and celebrate your achievements along the way. Whether it's hitting a new PR, mastering a challenging movement, or simply showing up consistently, take time to celebrate your progress and keep yourself motivated.
In addition to your CrossFit workouts, it's also important to find other activities outside of the gym that utilize your fitness and keep you motivated. Here are some ideas:
Hiking or trail running: Find a local park or nature trail and hit the trails for a challenging and scenic workout.
Swimming or water sports: Swimming is a great low-impact exercise that can help improve cardiovascular health, and water sports like kayaking or paddleboarding can provide a fun and unique workout.
Outdoor sports: Join a local recreational league for sports like soccer, softball, or ultimate frisbee to improve agility and endurance, and have fun with a team.
Dancing: Take a dance class to improve coordination, balance, and cardio fitness, and have fun while doing it.
By incorporating other activities outside of the gym, you can keep your workouts exciting, challenging, and enjoyable. Plus, it provides an opportunity to socialize with others and make new connections. Just remember to stay disciplined and consistent with your exercise routine to achieve your fitness goals.
Remember, consistency and discipline take practice, and it's okay to have setbacks. Don't be too hard on yourself and focus on the progress you've made. With dedication and commitment, you can achieve amazing things in CrossFit!
In the end, discipline is the key to achieving your fitness goals. It's not always easy, but it's worth it. By staying disciplined and committed to your CrossFit routine, you'll see progress and achieve your fitness goals in no time. So, let's show up, put in the work, and stay disciplined to become the best version of ourselves!