⠀We are OPEN!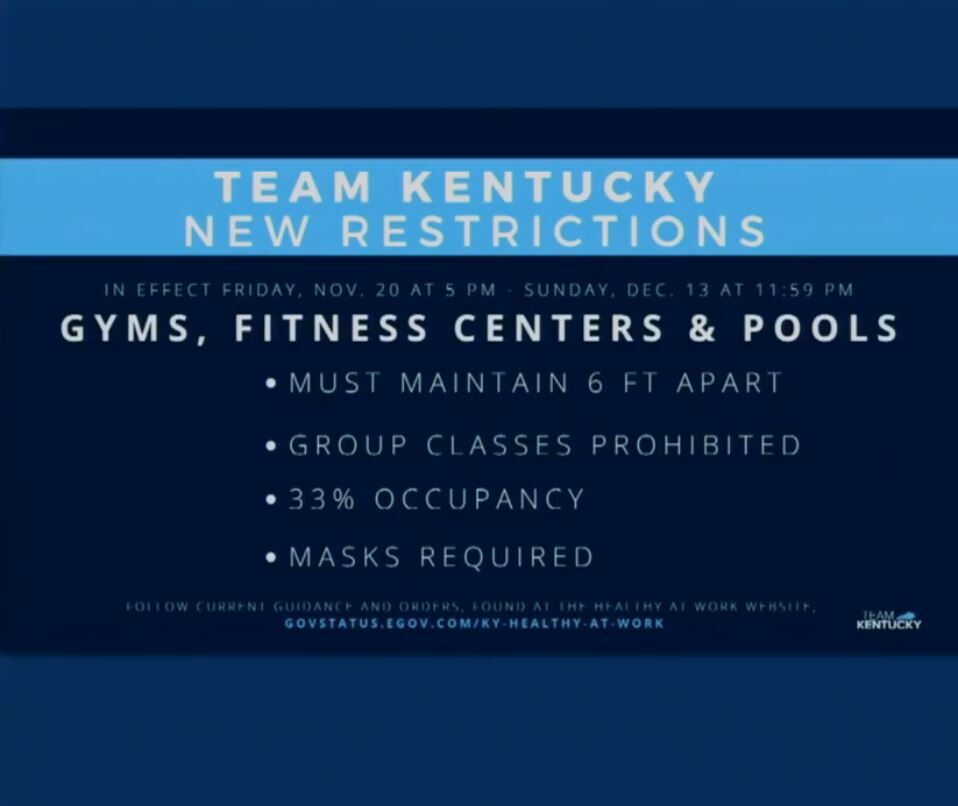 Yesterday, Governor Beshear released new, temporary restrictions for gyms, and while they are not ideal, they will not prevent you from working out at Fern Creek CrossFit.⠀
The team at FCCF remains committed to providing you a safe atmosphere, an inviting community, and a path forward to ReWriting Your Story!
Let's dive into the changes: ⠀
All Classes Become "Open Gym" Time Slots
The major news is that group classes are prohibited in the short-term; but, gyms are still allowed to operate at 33% occupancy, which we already adhere to.⠀So, starting Saturday at 9am, classes will become "On Your Own" Open Gym timeslots. You will still reserve your spot (as if you were headed to a class) and sign-in to your reservation.⠀⠀
Time slots will consist of 45 minute increments, limited to 18 participants, beginning at 5:30am, 6:30am, 12:00pm, 4:30pm, 5:30pm, and 6:30pm. We will be reviewing options available to add more time slots in the near future. Please follow the FCCF VIP page on Facebook for updates.
When you arrive, a Coach will be available on the floor as a monitor to answer questions, verify COVID-19 precautions, and to ensure athlete safety, however they are prohibited from leading a class. That means you will arrive and work through the Warm-Up, Strength, and WOD on your own, to finish up within your hour timeslot. Athletes please make sure to thoroughly read through the programming notes in SugarWod. The notes will provide additional guidance to assist with a successful workout.
Coaches can help answer questions, but you'll need to move through the pieces as if they were pushing you along, so you don't exceed your 45 minutes.⠀ ⠀
Masks Now Required At All Times ⠀
Everyone in the gym MUST have a mask on at all times. We recognize the strain and burden this may cause during the course of your workout, however we must adhere to the restrictions given to us at this time.
We encourage athletes with medical conditions to evaluate their situation and make appropriate decisions that benefit their health first and foremost. Prior to jumping into your first WOD with a mask, take an opportunity to review some Do's and Don'ts.
Virtual Programming Options
Not comfortable participating in workouts in the gym? We will be working to open up online virtual options. Please contact us at [email protected] to discuss options.
Moving Forward
We are in accordance with the remainder of the requirements, so these are the only changes taking place at this time.⠀PLEASE make sure to follow the existing Member Procedures when in the facility.
Governor Beshear stated a 3-6 week timeline on these changes. We'll keep you updated on any further guidance, as we know it.⠀⠀
THANK YOU!
Thank you for everything you're doing to keep Fern Creek CrossFit safe and open to the community.